I have played guitar in bands for over 30 years, covering a large variety of styles of music, including Pop, Folk, Jazz, Blues, Indie, Reggae, Country etc.
I am a multi-instrumentalist and have composed more than 50 original songs, many of which have been released officially. My CDs 'Snapshot' and 'Tai Chi Chill' are available on
iTunes
.
I am currently a member and organiser of 'Whirligig', one of the most in demand ceilidh bands in Norfolk. I also regularly play in the very popular 'SnapShot Duo'.
SnapShot - Acoustic Duo
Music for Weddings, Parties, Public Events and Care Homes.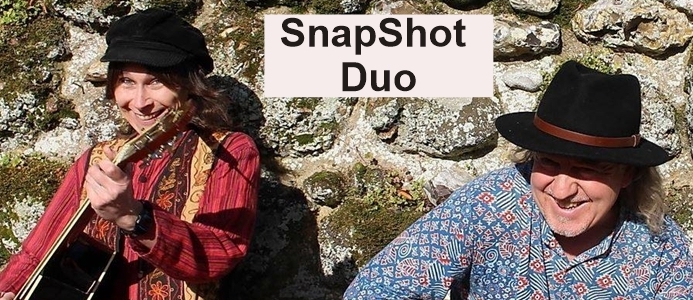 Ciaran said: "Wendy is an amazing musician and guitar tutor. She started teaching me guitar at ten years old and was always very chilled and understanding.
She is accommodating when it comes to learning different musical genres and will teach the songs that you want to learn".
"With her patience and understanding I would recommend her to anyone".
---